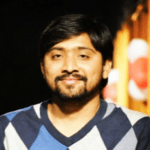 Dr Tushar Chauhan
Dr Tushar Chauhan is a Scientist, Scientific-writer and co-founder of Genetic Education.

Follow me:
---
My Education
I completed my PhD in molecular cytogenetics in 2020 and achieved a prestigious doctorate award. I have completed my bachelor's and master's degrees in pure genetics.
---
My story
I worked for a few years in research, diagnostics and academics but quit all jobs due to some bad experiences. Besides, I have set up my own genetic lab in past and failed miserably. However, I have learned a lot of things from there.
After running a research lab for more than 3 years, I leave it and joined academics. Though I love to teach and educate people I left my job and joined a research organization enthusiastically in 2017. However, one more time, I left my job as I didn't find interest in repetitive work and lack of innovations.
Finally, one more time I have decided to start something on my own but because of financial setbacks, I have started a blog in 2018 just to educate people, nurture my knowledge and share my experience. Since then I am a full-time blogger and scientific writer.
I have written more than 500 articles, published more than 5 peer-reviewed research articles and a book during my tenure. More than 20M people visited my blog to date and numbers are growing.
---
My Experience:
I have set up my own genetic research lab. I have worked with PCR, RT-PCR, DNA sequencing, DNA microarray and other related technology. My expertise is in
DNA and RNA extraction
Conventional and RT-PCR
RT-PCR data analysis and troubleshooting
Agarose gel electrophoresis
DNA sequencing and basic bioinformatics
DNA microarray and conventional karyotyping
I learned and worked on advanced genetic techniques like qRT-PCR, ARMS-PCR, FISH, GTG banding, karyotype analysis, m-PCR, TB-PCR and other related assays.
I have worked on topics like thalassemia, sickle-cell anemia, Genetic basis of eunuchism, mental retardation and infectious diseases.
I have huge theoretical knowledge on gene therapy, gene editing, CRISPR CAS9 technology and other related topics and have written more than 100 articles around these topics, still writing to learn every minute detail and to educate others.
---
What I want to achieve:
I am an ambitious person. I want to sharpen my skills and knowledge on futuristic genetic techniques and gene editing methods and for that, I continuously attend training on new techniques and technologies, attend seminars and meet scientists so often.
Besides, I want to create a platform to educate those who want to learn genetics. Genetics is a complex biological subject, students face problems while learning in schools and colleges and fewer published protocols, SOPs and optimization options restrict its widespread use by research students.
I along with the Team Genetic Education wish to establish a fully sophisticated and reliable platform for students as well as researchers.
---
Published work:
PhD thesis: Cytogenetic and microarray analysis of eunuchs from Gujarat.
Publications:
Chauhan, T., Patel, R and Suthar, J. (2018). Cytogenetics and Microarray Analysis of Eunuchs. International Journal of Science and Research. 9(8); 681-686. DOI: 10.21275/SR20728161102.
Chauhan, T. and Patel, R. et al., (2018). Genetics of Eunuchs: A review. Clinical Biotechnology and Microbiology 2.5 (2018): 472-484.
Chauhan T. and Solanki, K. (2019). Values of IPRs: Intellectual Property Rights in genetic engineering. International Journal of Research and Analytic review. 6(2); 650-52.
Chauhan, T., Patel, R and Suthar, J. (2016). Impact of time and temperature during transportation of blood samples on lymphocyte culture and chromosomal preparation. Journal of chemical, biological and physical sciences. 6(2);549-53.
Chauhan, T. and Patel, R. et al., (2018). Neurodegenerative triplet repeat expansion disorders: A review. The pharma innovation journal. 7(11); 34-40.
Chauhan, T. and Patel, R. et al., (2018). Cervical cancer and human papillomavirus: their screening and diagnostic methods. RJLBPCS. 4(5); 120-139.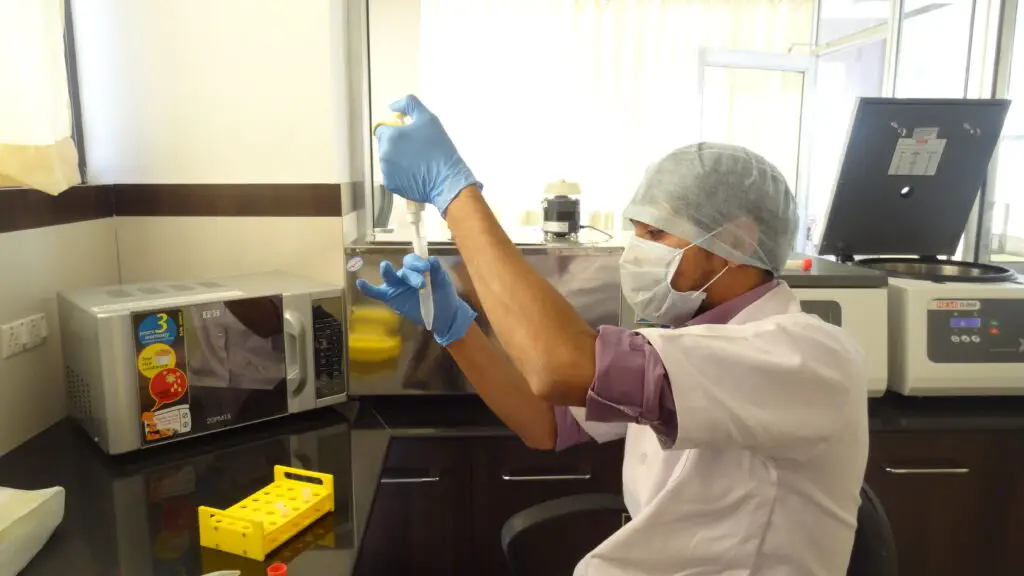 Projects Worked on:
Genetic Basis of eunuchism:
During my PhD research tenure, I have worked to establish the genetic basis on eunuchs, if any. To complete my work I have collected blood samples, processed for karyotyping analysis initially and microarray analysis for advanced findings. I have mastered techniques like cell culture, karyotyping, chromosomal analysis, copy number variation and microarray analysis.
Neurodegenerative triplet repeat expansion disorders:
At the research center GGGDC (Genetic group of Gujarat diagnostic center) along with my colleagues; we did substantial research on Triplet repeat expansion disorders by collecting blood samples, DNA extraction, PCR and RT-PCR analysis.
Cervical cancer and Human papillomavirus:
Once again along with my colleague Dr Jigar Suthar, Dr Mitesh Patel and mentor Prof. Dr. RK Patel, I contributed to the cervical cancer project. RT-PCR analysis and DNA sequencing were the major techniques I have learned and used during my tenure.
I also worked on sickle cell anemia, thalassemia and other inherited diseases.